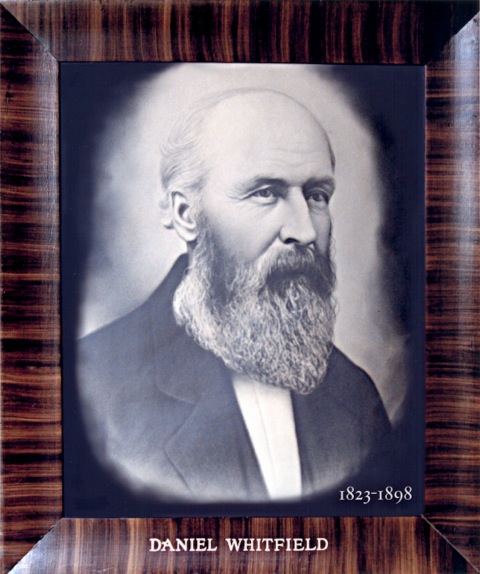 Object ID: 2013-020-001
Date: 1823-1898
Collection:
Sylvan Lake
Subjects:
Schools
Daniel Whitfield photo 1823-1898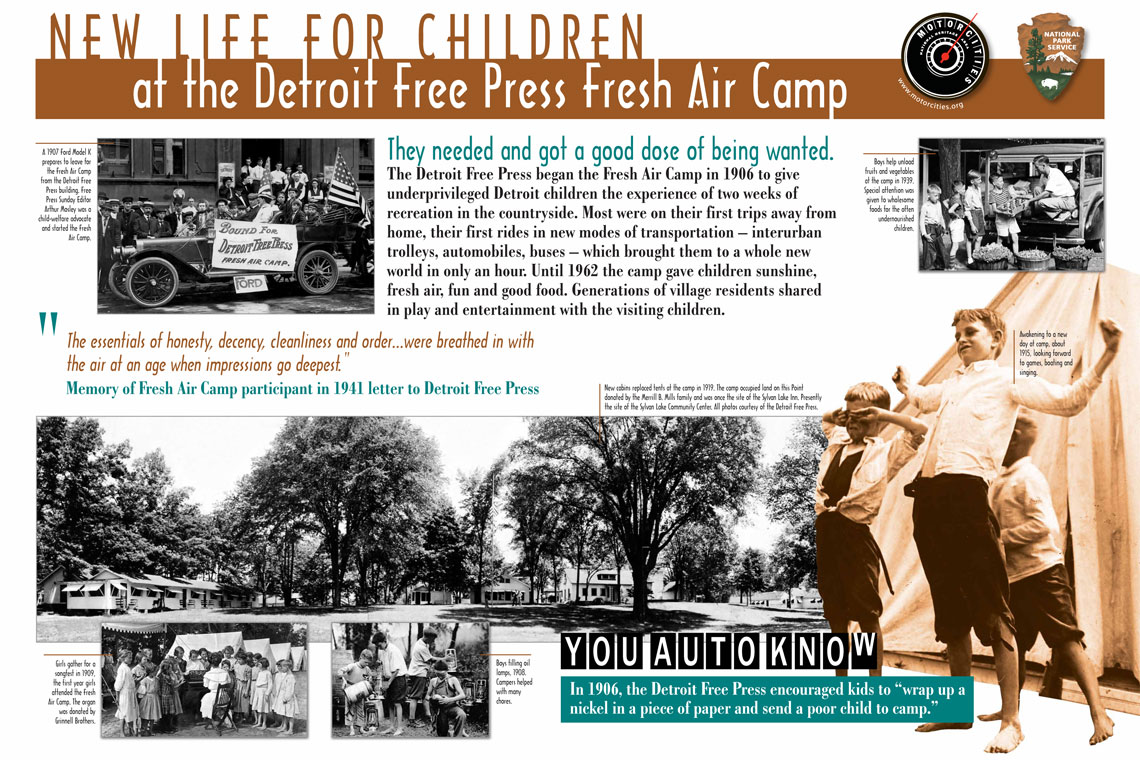 Object ID: 2013-020-002
Date: 1907
Collection:
Sylvan Lake
Subjects:
Wayside Signs
The Detroit Free Press began the Fresh Air Camp in 1906 to give underprivileged Detroit children the experience of two weeks of recreation in the countryside. Most were on their first trips away from home, their first rides in new modes of transportation – interurban trolleys, automobiles, buses – which brought them to a whole new world in only an hour. Until 1962 the camp gave children sunshine, fresh air, fun and good food. Generations of village residents shared in play and entertainment with the visiting children.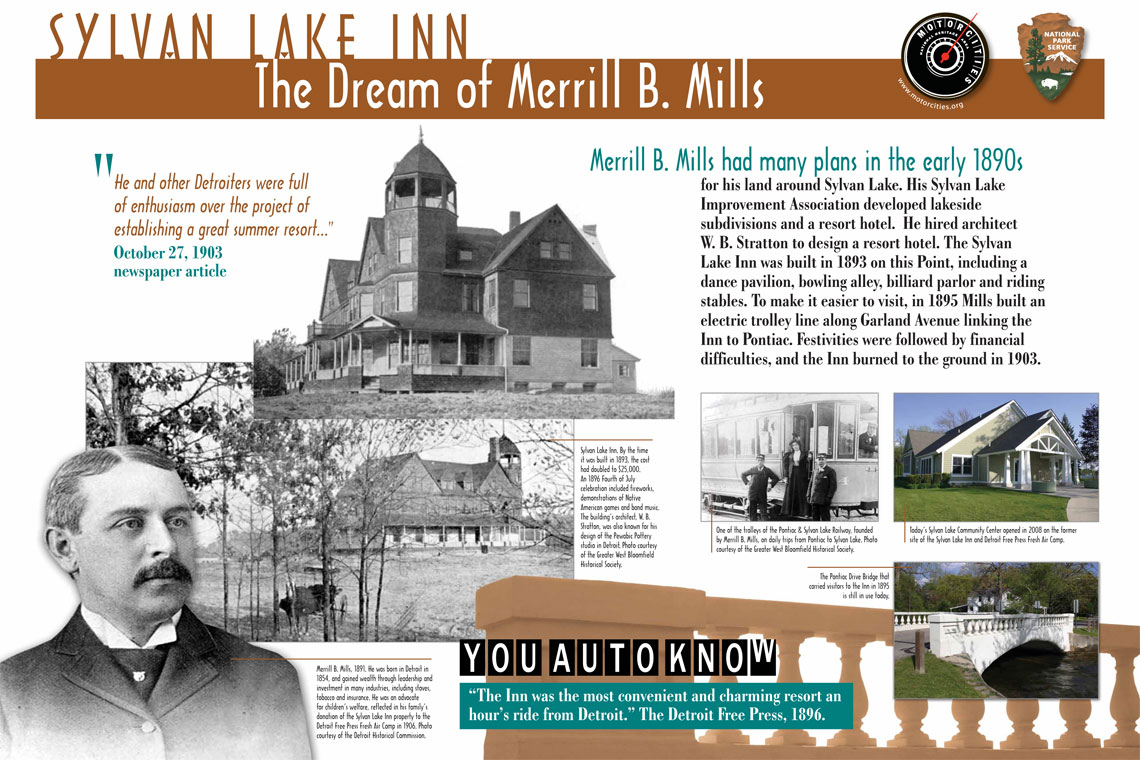 Object ID: 2013-020-003
Date: 1890
Collection:
Sylvan Lake
Subjects:
Wayside Signs
Merrill B. Mills had many plans in the early 1890s for his land around Sylvan Lake. His Sylvan Lake Improvement Association developed lakeside subdivisions and a resort hotel. He hired architect
W. B. Stratton to design a resort hotel. The Sylvan Lake Inn was built in 1893 on this Point, including a dance pavilion, bowling alley, billiard parlor and riding stables. To make it easier to visit, in 1895 Mills built an electric trolley line along Garland Avenue linking the Inn to Pontiac. Festivities were followed by financial difficulties, and the Inn burned to the ground in 1903.