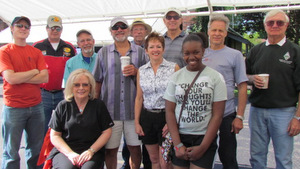 Volunteer Opportunities Meeting

Saturday, March 7, 10 a.m.

, Orchard Lake Museum, 3951 Orchard Lake Road

Are you looking for flexible, interesting volunteer opportunities?
Come learn our needs from one-time to long-term commitments.
Planning begins now for Apple Island Tours and Vintage Fashions.
GWBHS COMMUNICATIONS COORDINATOR – Open Position

The Communications Coordinator partners with the Greater West Bloomfield Historical
Society's Volunteer Board to create and deliver various external communications
intended for the community at large. The independent contractor is paid a monthly
stipend of $250, consisting of approximately 12-16 hours of work per month. The
individual will report to the Board's Treasurer.
Email resume and cover letter to gina@gwbhs.org.
∙ Submit your application no later than March 5, 2015.